Jebsen & Jessen Ingredients
PharmaCEUTICALS & Personal Care Solutions
We provide holistic solutions for clients across Asia. We support pharmaceuticals and personal care industries with a wide product range, technical expertise, and regional laboratories.
Products
Learn more about our product solutions. We source exclusively from reliable international technology partners who are world-class innovators in the pharma and personal care sectors.
industries
See which industry segments we support and how we can help businesses overcome common industry challenges. Our technical expertise and product solutions are at your disposal.
Knowledge
Find out what is happening in Asia's pharma and personal care industries. Learn more about the latest trends. See how new approaches and innovative products can help your business.
What We Do
A Modern Approach to Pharma and Personal Care Industries
At Jebsen Jessen Ingredients, our team is a leading distributor and partner of choice for clients in pharmaceuticals and personal care industries.
We offer a comprehensive range of ingredients for pharmaceutical formulations and combine strong innovative products and technical knowledge for both solid and liquid preparations.
Our personal care team has a full range of products for formulations from head to toe. We provide active ingredients, surfactants, emulsifiers, silicones, emollients, and more. Through our wide product range and strong technical expertise, we can support clients from a broad range of personal care applications.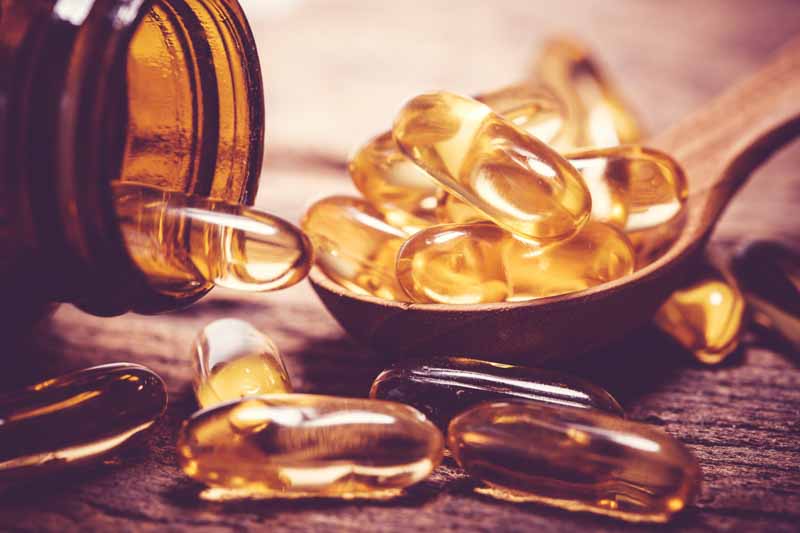 Metric tons of specialty ingredients distributed each year
International technology partners
Our team has a solid range of specialised products available for pharma and personal care industries. Take a look at the different product types and see how they can help your business grow.

Show Details
We offer a wide range of active ingredients from plant, seaweed and natural sources with water or oil solubility properties. Our active ingredients also cover other base ingredients for personal care formulations.

Show Details
We offer active pharmaceutical ingredients such as beta-lactam antibiotics and antifungals to pharmaceutical formulation clients.

Show Details
Titanium dioxide is the most widely used white pigment because of its brightness and very high refractive index. We offer TiO2 in pharmaceutical and cosmetic grades.
Show Details
We provide silicas with a high absorption capacity, used as a flow, anti-caking agents and thickeners in many applications from pharmaceutical to personal care and from hydrophilic to lipophilic products.
Our Industry Specialisations
Our industry experts across the region have experience with several specialised pharma and personal care segments. Take a look at their main focus areas.



Solving Challenges for Pharmaceuticals & Personal Care
Creating modern consumer products is an advanced process with numerous challenges and potential pitfalls. Our teams are here to evaluate and advise. Take a look at a few common industry challenges and see how we approach these issues and help customers overcome them.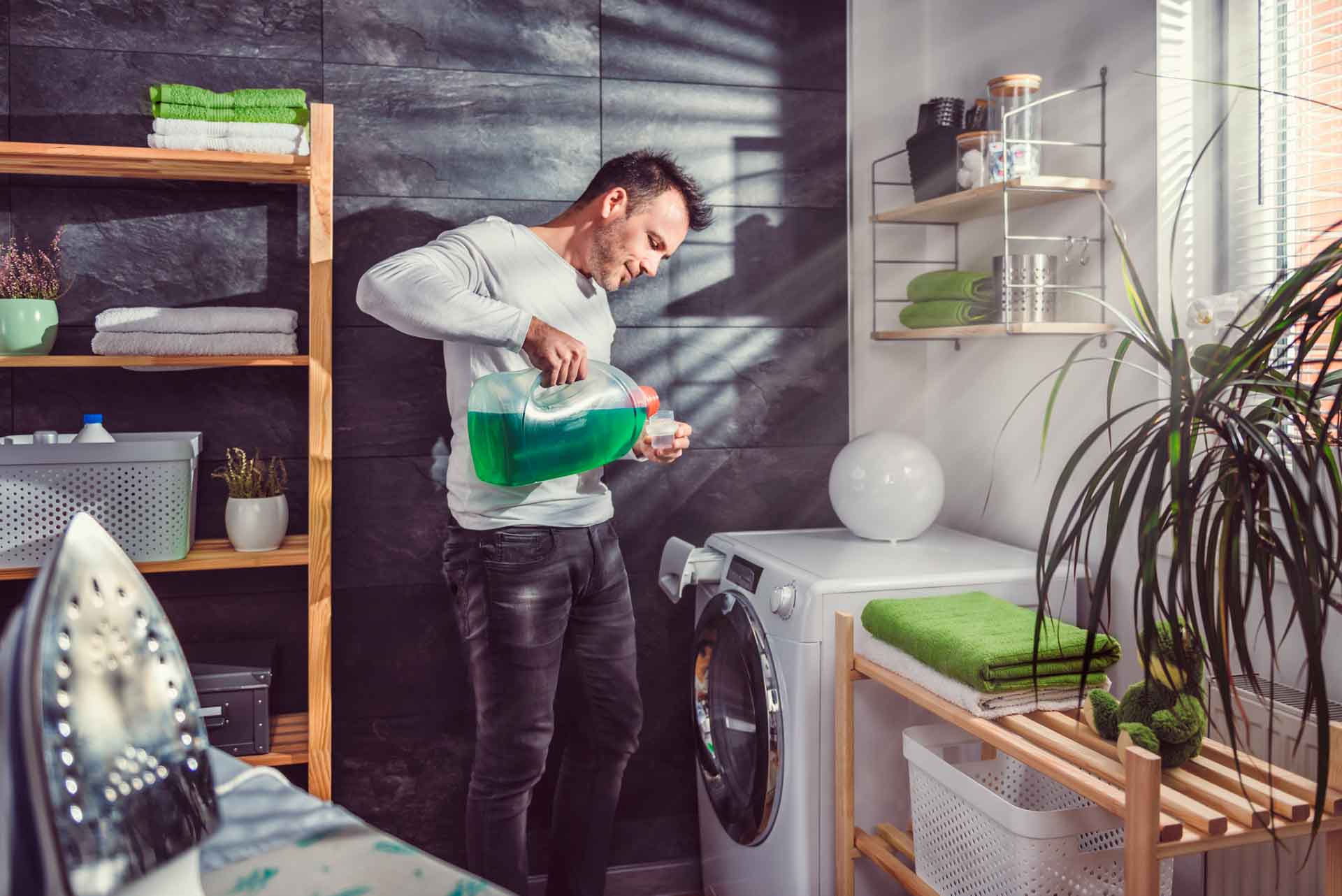 Shortage of Recognised Standard Qualified Ingredients
Some ingredients with qualified standards are hard to find during shortages. Our team ensures reliable and long-term business relationships with suppliers and clients.
Finding Quality Ingredients
Inconsistency and sub-quality ingredients will lead to problematic finished products and can seriously harm a company's reputation. Our superior quality control guarantees quality ingredients.
Filling an incomplete product range
Having to contact a wide range of suppliers and technology providers takes time. Our team has a wide international network with the right partners. We can help build bridges and connect clients to the right sources.
Apart from world-class product solutions and a strong technical team, our clients can also benefit from several other services.

World-class Infrastructure
Handling more than 100,000 metric tons of specialty ingredients each year, our infrastructure is well set up, maintained and tested. From state-of-the-art warehousing processes to modern IT systems, all of these investments allow us to serve our clients better.

Regulatory Affairs
Asia's rules and regulations can sometimes be difficult to navigate. That is why we have invested heavily in professional regulatory affairs teams in each country. Our local colleagues provide a deep understanding and know-how of local policies and help avoid mistakes.

ISO & OHSAS Certifications
All of our entities and infrastructure are ISO 14001 and ISO 45001 certified. Beyond that, our regional warehouse hub in Thailand is also certified for ISO 9001. These procedures allow us to continuously improve our operation quality and the safety of colleagues, clients, and end-users.

SAP Integrated
All of our offices and infrastructure run on one SAP system. This gives us, and our partners, full transparency of supply chain processes – from order until delivery, and after-sales.

Customer Service teams
Our local customer service teams in each country make sure customers can rely on us. They combine local know-how with extensive training and are there for our clients every step along the way.

Compliance & Anti-Corruption
Strong compliance and non-corruption practices across all of our departments help us create trust. This is why many international technology partners choose to rely on us when doing business in the region.
Innovation at your disposal
Our Regional Innovation Centres
Our regional innovation centre is the perfect place to start developing your next products. This Regional Innovation Centre has the infrastructure and equipment to work on complex products, helping with formulations and ingredients applications. All of our facilities, as well as the technical expertise of the specialists who run them, are available to our customers. Ask our local teams for more information or get directly in touch with our laboratory experts.
Take a look at our latest news and updates. We cover new product and industry solutions, recent and upcoming events, as well as industry trends and policy changes.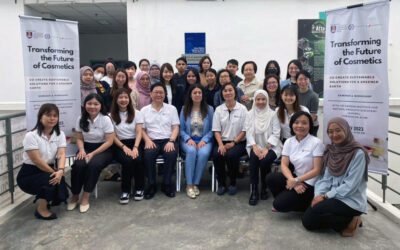 Our recent hybrid event, in partnership with Innovacos and Atta-ur-Rahman Institute for Natural Products (UiTM), was a resounding success, combining insightful presentations by Ms. Sonia Dini with hands-on workshops, all geared towards advancing sustainable practices in the cosmetics industry.